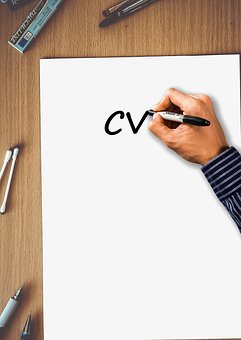 If you're looking to move up the accountancy career ladder and are thinking about applying for your next job, the first thing you need to think about is your CV. You can expect to come up against fierce competition for the best jobs out there, so you need to ensure that your hard work, qualifications and experience all shine through to make your application stand out from the crowd.
Tailor it
It is not enough to send out the same CV and covering letter to every job you apply for. Read the job description thoroughly and then do some research into the business itself. What sector are they in, what kind of company is it, how many people do they currently employ? All of these factors, and many more, can help you to tailor your application for the individual role. Their vacancy is asking a unique question, use your application to show that you, and only you, can answer it.
Highlight your skills
The position you are applying for will demand a specific set of skills, so be sure to highlight both your achievements and the experience you have gained where you have honed the skills that are desired. Then push this a little further by outlining what else you are able to bring to the company that goes above and beyond this. This could cover regulatory knowledge, analytical skills, as well as IT and technology expertise, but do think about other areas too. If you are a strong communicator and have creative flair, this could set you apart from other candidates… give them something they didn't know they needed.
Boost your repertoire
While making your next move can be exciting, the job search itself can often shed some light on areas where your skills might be lacking. If the roles that attract you consistently desire something that you cannot yet offer, then it may be time to consider some additional training before applying. Investing in yourself in the short-term can help you to make better career moves for the long-term. 
Here at AT Solutions we can help you with a variety of career-boosting courses, from payroll through to professional diploma. Why not get in touch on 0151 934 1166 to see how our courses could help you?